Lethbridge Transit #3
Renumbered to 103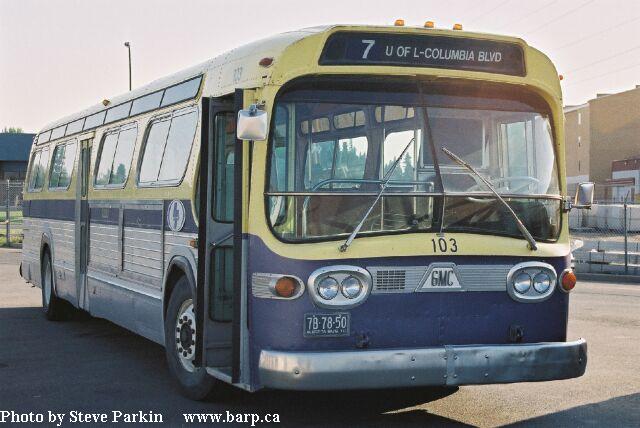 Built in London, Ontario, this bus is the first of this model built for the 1970 model year in Canada, according to published Production Rosters.
Shipped from General Motors in London, Ontario on January 14, 1970 to Lethbridge Transit as Bus Number 3, she was painted in Lethbridge's old colors of green and white, as shown in the photo of Bus Number 4, a 1965 TDH-5303.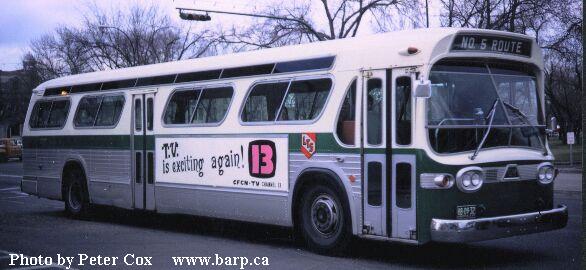 Renumbered to 103 and repainted to the present yellow and purple in 1980, this bus served Lethbridge Transit until December 1999. The photo below shows 103 in retirement at the Lethbridge Transit Garage in March 2000.

I purchased the bus in April 2000 with the intention of preserving an example of the greatest Transit Bus ever built. Original plans were to buy Lethbridge's surviving 1965 TDH-5303 (Bus 105), but that bus was not in very good shape having been retired several years earlier. 103 had only been retired for 3 months and was in such amazing condition that it was obviously a much better candidate for preservation. In the photo below is 103 on April 8, 2000 - leaving Lethbridge Transit Garage for the last time.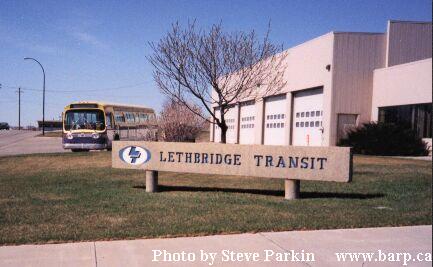 Of this particular model, the T6H-5305, there were 1081 units produced between the Canadian and U.S. plants. This was the lowest production number of any model of this configuration - Transit configuration, 6 cylinder, Hydraulic Transmission, No Air Conditioning, "53" Series model.
SPECIFICATIONS
1970
Model T6H-5305
Serial Number C368

LENGTH - 40 FEET
WIDTH - 102 INCHES


HEIGHT - 9 FEET, 10 INCHES


WEIGHT - 29,700 LBS. (Approx.)


SEATS - 53

OIL - 22 U.S. QUARTS (Approx.)
TRANS. OIL - 27 U.S. QUARTS (Approx.)


COOLANT - 77 U.S. QUARTS (Approx.)

ENGINE
DETROIT DIESEL 6V71


6 CYLINDER


426 CUBIC INCHES


183 HORSEPOWER


ROTATION - LEFT

TRANSMISSION
ALLISON VH9
2 SPEED HYDRAULIC


CABLE SHIFTER

BODY
MONOCOQUE CONSTRUCTION
ALUMINUM STRESSED SKIN
REINFORCED WITH STEEL