EDMONTON TRANSIT SYSTEM
2003 New Flyer D40LF #4353-4402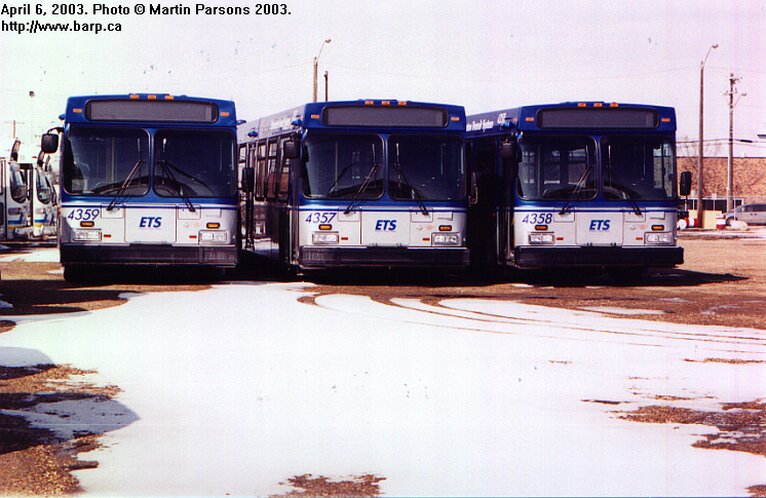 Delivery of these 50 units began in April 2003. The seating for this order was slightly different, as it included metal-backed seat frames rather than plastic. Originally powered by Cummins ISC engines and Allison B400R5 transmissions, the vast majority now have Cummins ISL engines installed in place of the original ISC. As of summer 2017, all of these buses are in active service.
This page last updated October 1st, 2013.